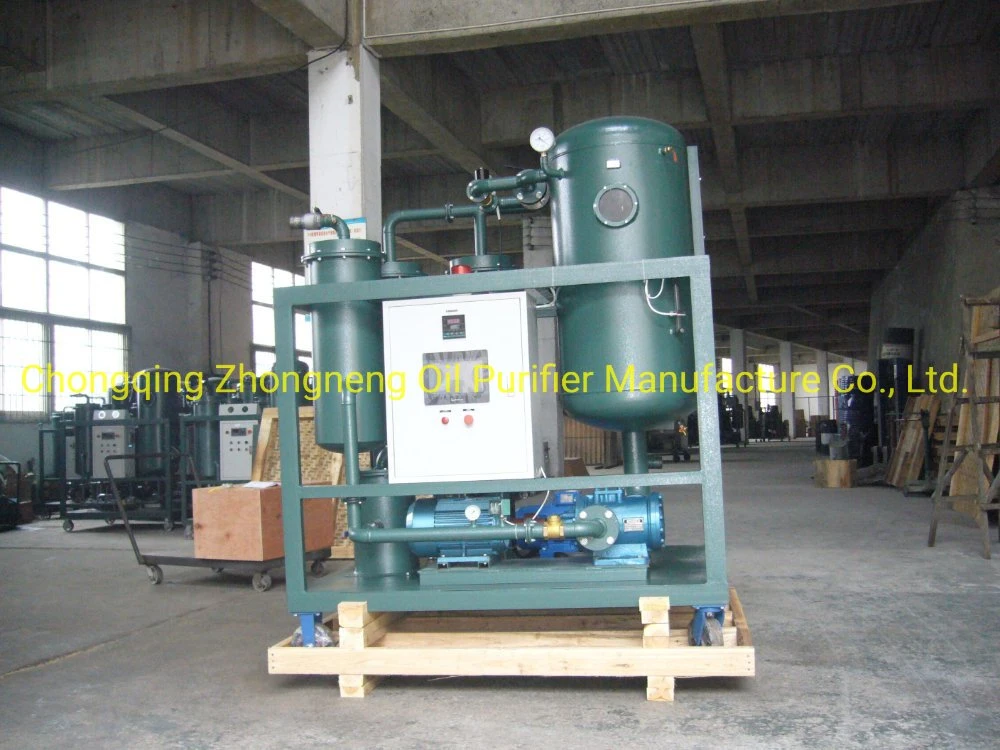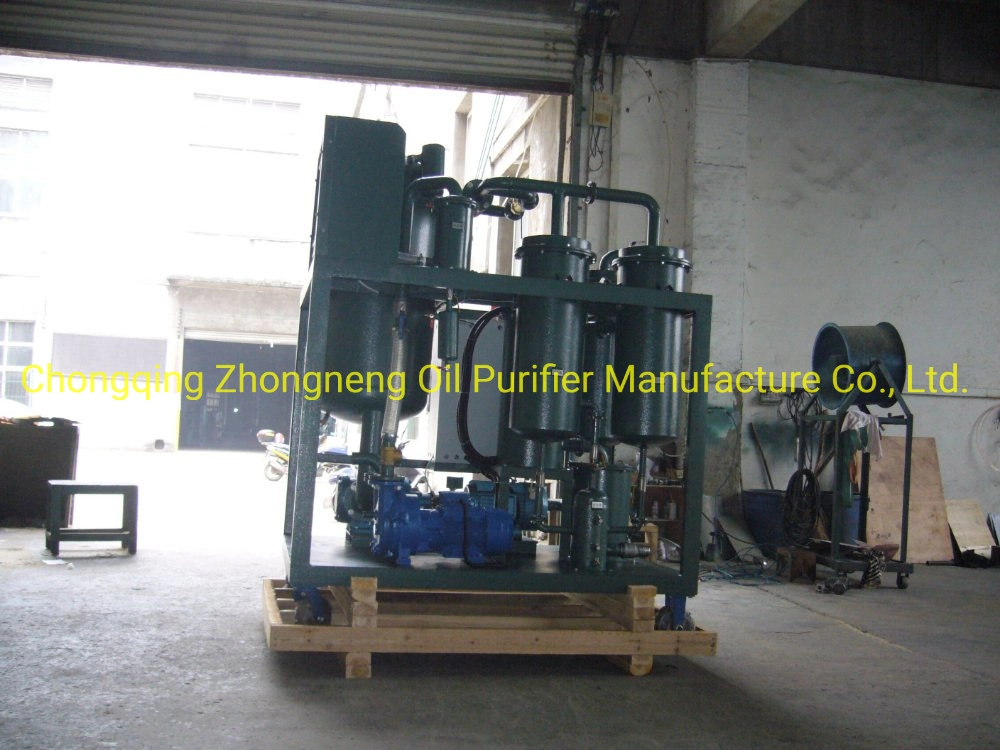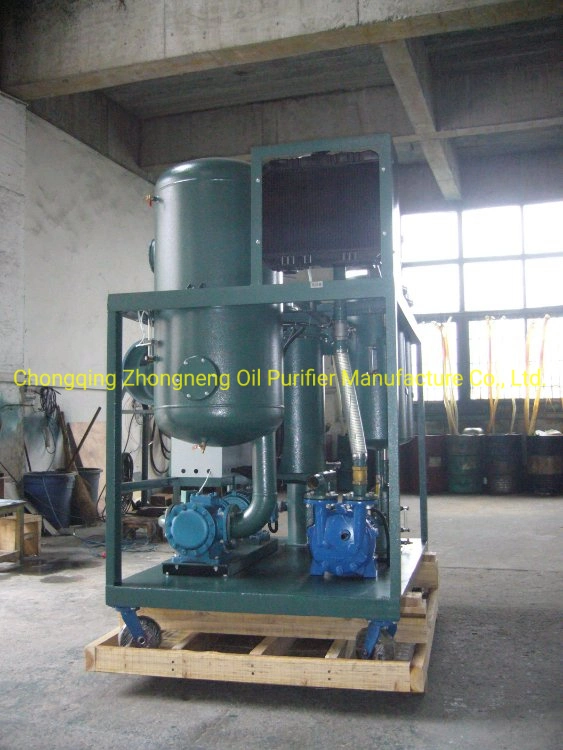 Application:
It is used for treating the unqualified turbine oil, especially the seriously emulsified turbine oil. This products, which can rapidly and effectively remove the water, gas and impurities, aim at turbine oil's nature of high water content, easy emulsifiable and high impurity content, and make the oil recover the new oil's nature.

Features:
1.Breaking emulsification thoroughly with high- molecule polymeric material.
2.Dewatering very effectively with once and for two steps dehydrating method. It can thoroughly clear away the liquid water, free water and 80% dissolved water.
3.With distinctive removing impurities technique filtering through double FH trapezoidal network and absorbing by high polymer material, this machine can make the ß3 equal or surpass 200 and make the cleanness lower grade 6(NAS1638).
4.With the trapezoidal, spiral, automatic back flushing system.
5.With the advanced dielectric condensation devices.
6.Online oil purification can be carried out with turbine or water turbine automatically without any person
Technical Parameters:
Item

Unit

TY-10

TY-20

TY-30

TY-50

TY-100

TY-150

TY-200

Flow rate

L/min

10

20

30

50

100

150

200

Working vacuum degree

MPa

0.06 ~ 0.095

Working pressure

MPa

≤0.3

Running temperature

°C

40 ~ 70(the temperature of turbomachine below 55°C)

Heating power

kW

14

16

18

30

45

55

60

Total power

kW

16

18

20

33

48

61

71

Inlet/outlet caliber

mm

φ25

φ25

φ25

φ32

φ42

φ50

φ50

Size

L

mm

1280

1350

1350

100

1500

1500

1600

W

mm

750

900

950

950

1000

1200

1350

H

mm

1450

1450

1500

1600

1650

1800

1800

Weight

kg

320

400

420

450

750

800

900
Maintenance
After a certain period of running, the machine should be checked to see whether:
The electrical control system is safe and reliable;
The temperature controller is sensitive, reliable and accurate;
Oil seals of the pump shaft are broken with leakage;
There is any blockage with the running system and any abnormal noise with pumps or related motors;
There is any air or oil leakage with the oil running system and at sealing joints.
After each 3000 hours' running, grease shall be replenished to prevent motors from being burnt.
Special vacuum pump oil or lubricating oil N46 should be used fro the vacuum pump and oil replaced or replenished if necessary at any time.
If the machine will not be used over 1 month, Place the machine in a dry environment with the panel door and all valves closed, and the machine proper protected by a covering.
Pre-sale Service
According to customer's demands, we recommend the most suitable machine with high cost effective.
Free on-site installation, debugging and technical training (offered by strictly trained technology application engineers)
Offer OEM service.
After-sale Service
We offer the door-to-door after sales service for installation and debugging.
The warranty period is 24 months from commissioning acceptance date on.
We build instrument service profile for our clients to record the product service and maintenance conditions.
Company Information
We are the professional manufacturer and exporter of oil purifier in China
We are in this field since 2004
We are the 13-year golden supplier on Alibaba
We offer our customers professional products at competitive price
We offer our customer reliable lifetime after-sales service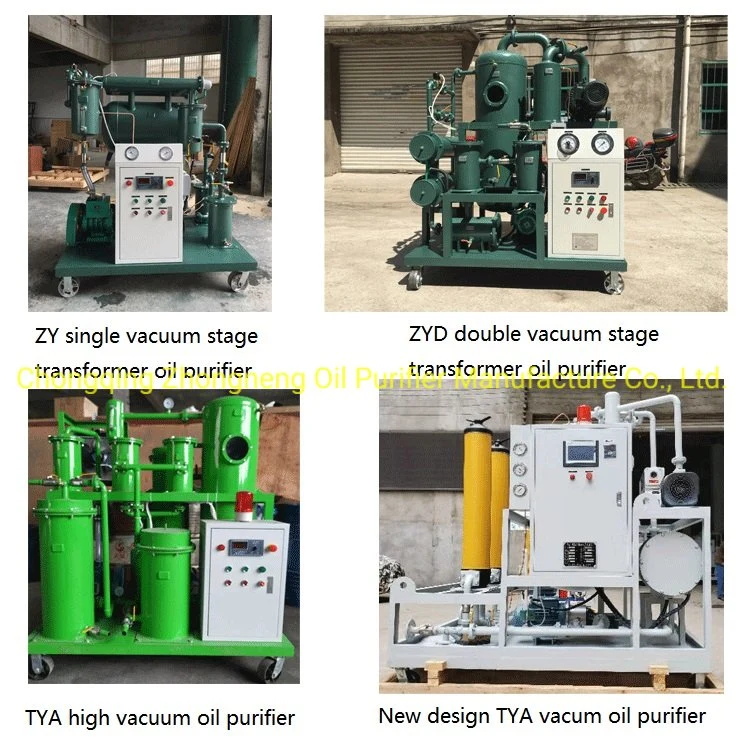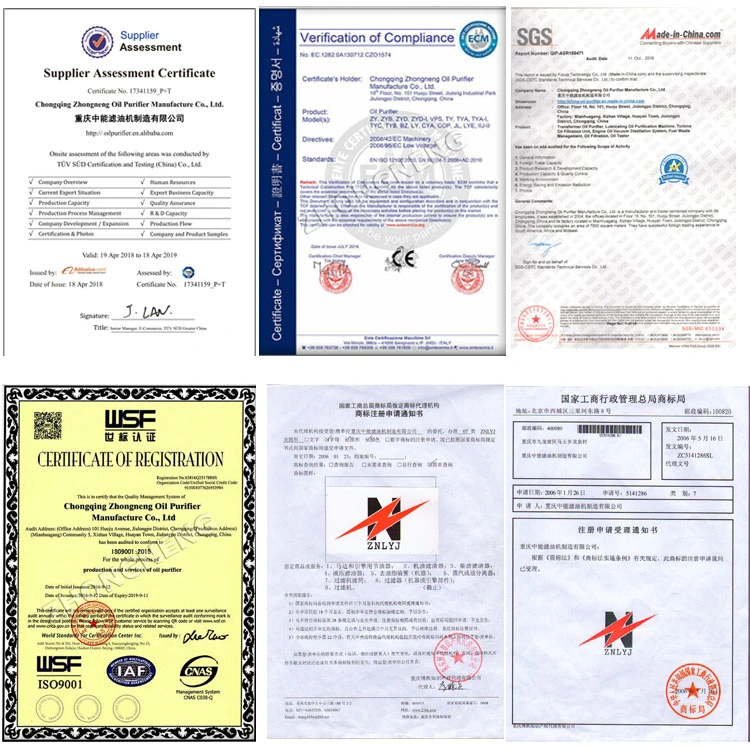 Packing and Delivery
Safe and Timely Transportation
Standard export wooden case with high quality cushioning material ensures that the customers get the item in good condition.
Carefully check every packing detail before delivery to avoid any troubles during the transportation.
Appointed logistics company could be used according to customers demands.
Do our best to make sure customers can get the goods in time.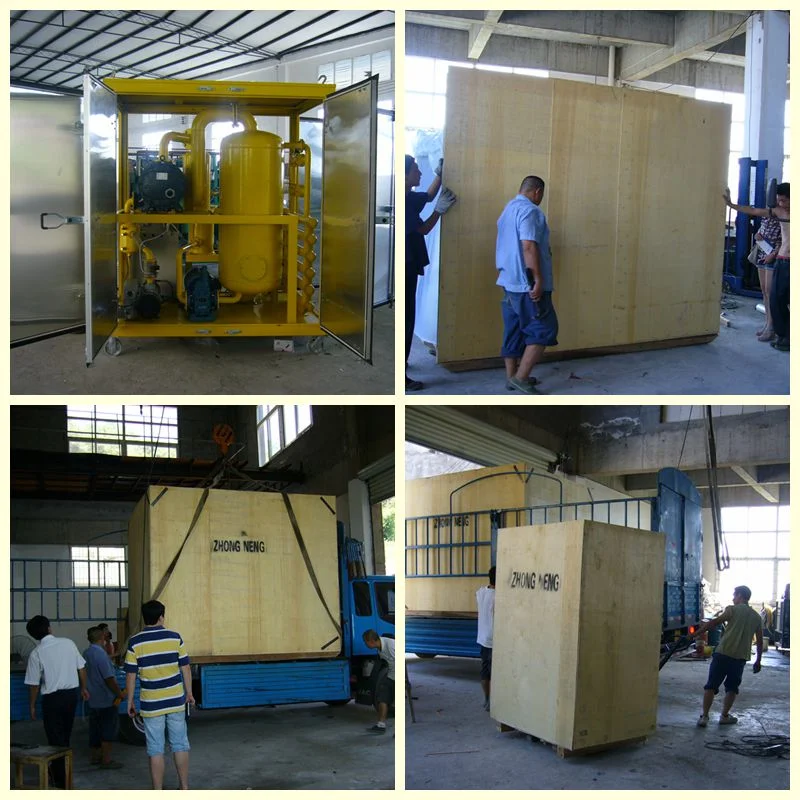 Post by Sophie