Made in China Anti Corrosion Beverage Pneumatic Stainless Steel Diaphragm Pumps


HY Air-Operated Diaphragm Pump Display


HY Air-Operated Diaphragm Pumps Selection
Technical parameters
| | | | | | | |
| --- | --- | --- | --- | --- | --- | --- |
| Mode | Max.Suction Lift (dry\wet,m) | Max. particle diameter (mm) | Suction and discharge size (inch) | Air inlet size (inch) | Max. flow rate (L/min) | Max. air consumption (m3/min) |
| HY-15/20 | 4 \ 7.6 | 2.5 | 1/2 3/4 | 1/4 | 57 | 0.672 |
| HY-25 | 4 \ 8 | 4 | 1 | 1/2 | 157 | 1.7 |
| HY-40 | 5 \ 8 | 5 | 1½ | 1/2 | 358 | 3.5 |
| HY-50 | 5 \ 8 | 6 | 2 | 1/2 | 587 | 4.9 |
| HY-80 | 5 \ 8 | 9.4 | 3 | 3/4 | 1060 | 9.1 |
Performance curve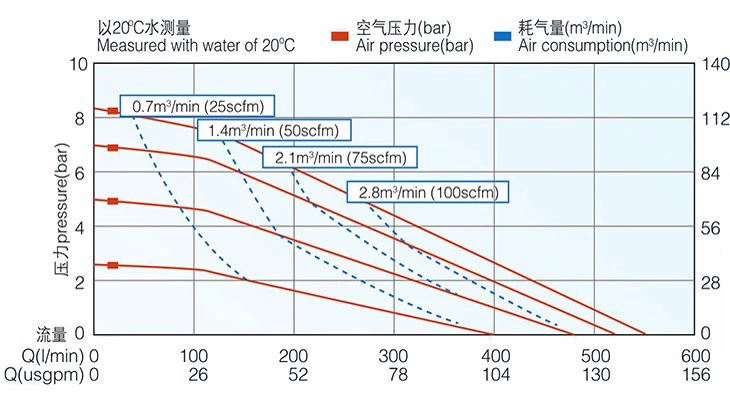 Model sheet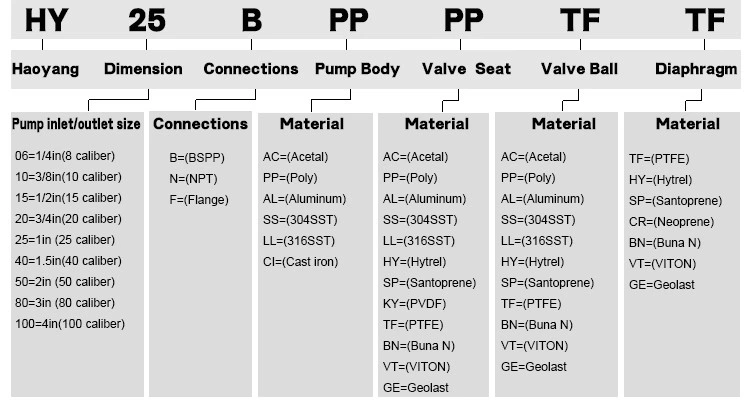 HY Air-Operated Diaphragm Pump Installation
HaoYang AODD pumps are suitable for an endless variety of applications . Our pumps can be deployed
in fixed installations within a process flowsystem, or used as portable or mobile units that can be transported
to where it is to be used.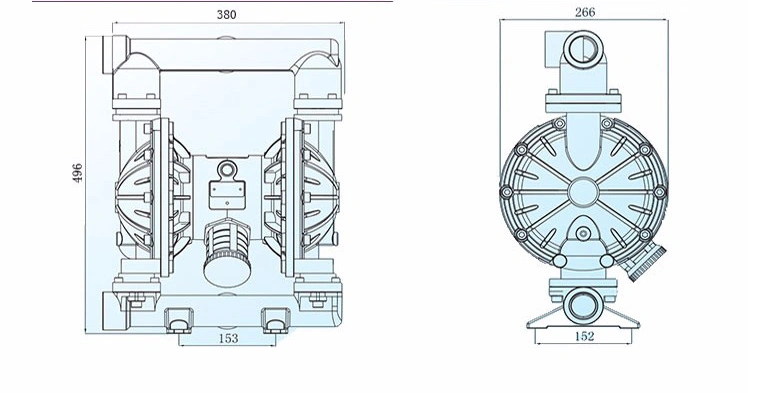 HY Air-Operated Diaphragm Pum Application
The air operated diaphragm pumps use compressed air as power source, and it is the most advanced type
of diaphragm pumps in market for the moment. It adopts three-way air pilot valve to achieve real no dead
stop and faster reversing. It is widely applied in waste water treatment, chemical industry, petrochemical
industry, painting, ceramics, environmental protection, printing and dyeing, etc. to deal with all kinds of
corrosive, volatile, flammable, poisonous fluids with particles and high viscosity.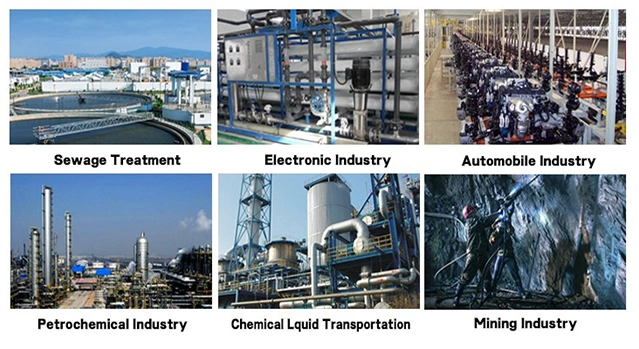 Company Information
HY Company information
Shanghai Haoyang Pump Valve Manufacturing Co., Ltd.designed and manufactured for over 10 years
in Shanghai,China. HaoYang Air-Operated Double Diaphragm (AODD) pumps haveearned industry
recognition for premium quality and innovative design. And we supply accessories and components
suitable for most AODD pump installations.To ensure suitability for a variety of media, wetted parts are
available in numerous optional materials.
Focus on customer satisfaction is supported with quality and reliability, validated by CE certifications.
We specify only the most durable materials that are dependable and long-lasting. When we combine
the highest-quality products with topnotch customer care, we get outstanding value.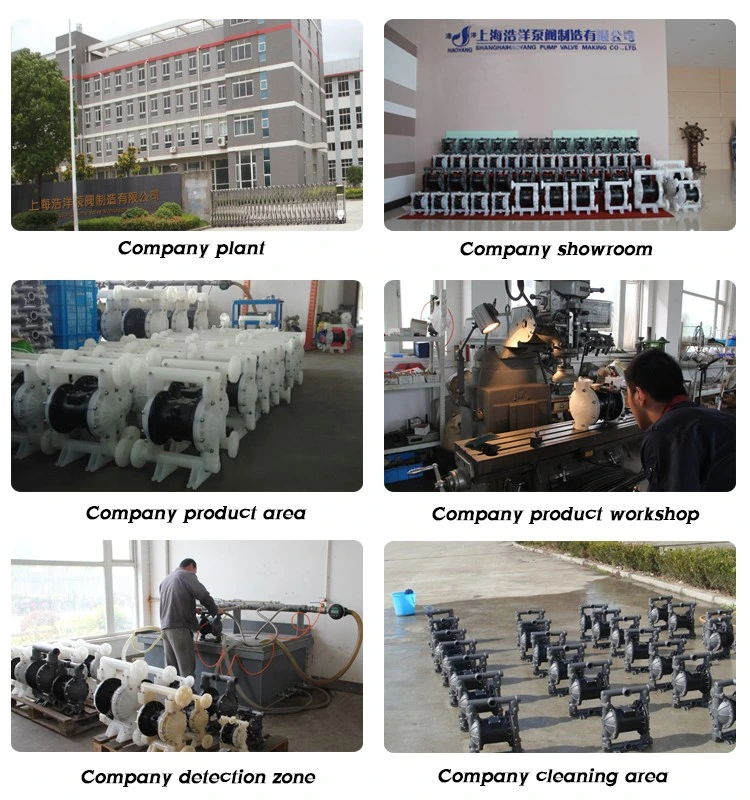 RFQ


RFQ
1. Q: Are you a factory or trading company?
A: We are a factory.
2. Q: What're your payments ?
A: T/T,Western Union,L/C etc.
3. Q: What about the package ?
A: Standard export plywood case or carton.
4. Q: How long is the warranty ?
A: According to international standards, products in standard operation is 1 year,except wearable parts.

5. Q: The use of products have?
A: The pump can suck the peanut, pickles, tomato slurry, red sausage, chocolate, hops and syrup etc.
The pump can suck the paint, pigment, glue and adhesive etc.
The pump can suck various glazed slurries of tile, porcelain, brick and chinaware etc.
The pump can suck various toxin and flammable or volatility liquid etc.
The pump can suck various strong acid, alkali and corrosive liquid etc.

6. Q: How product quality and service?
A: Our pump have CE certificate, quality assured, can accept OEM, provide various personalized needs.


If you want to know more details, Please send inquiry to me ,
We are very glad to hear from you !
Click " Send " Now!