High Lumen output Lux SMD 5050 Waterproof 80W 100W 120W 150W 165W IP66 & IP67 LED explosion proof Flood Light for Zone 1 & 2 and Zone 21 & 22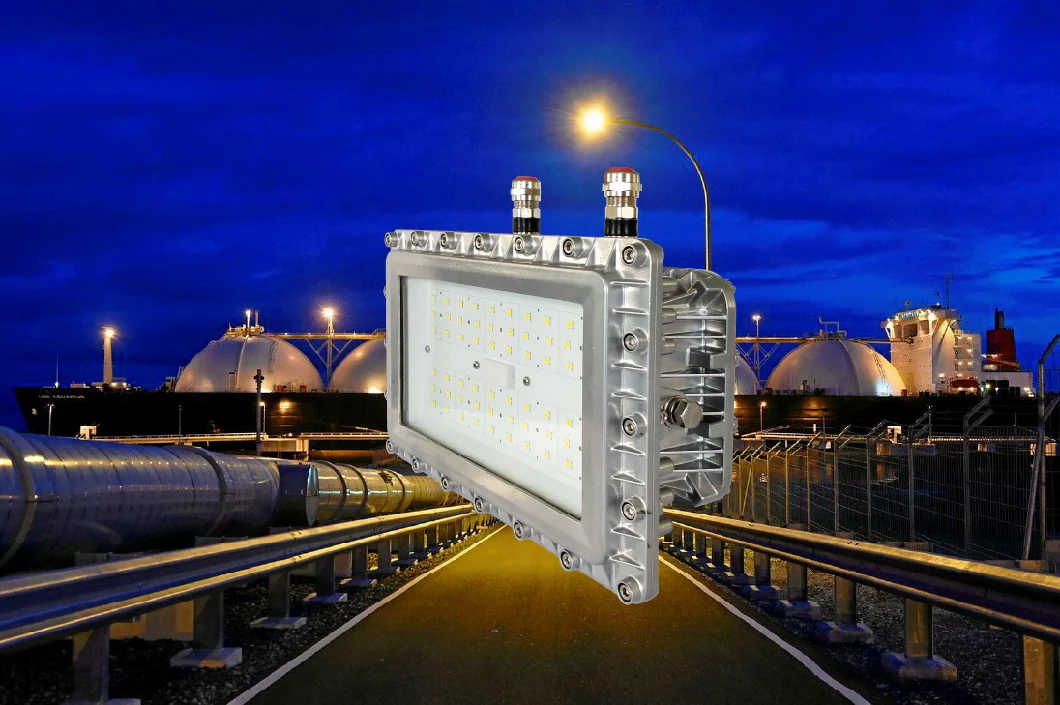 High lumen output >150lm/w IK09 waterproof IP66 and IP67 LED Atex standard Flood Light 160W total 24,000 lumen for 7 years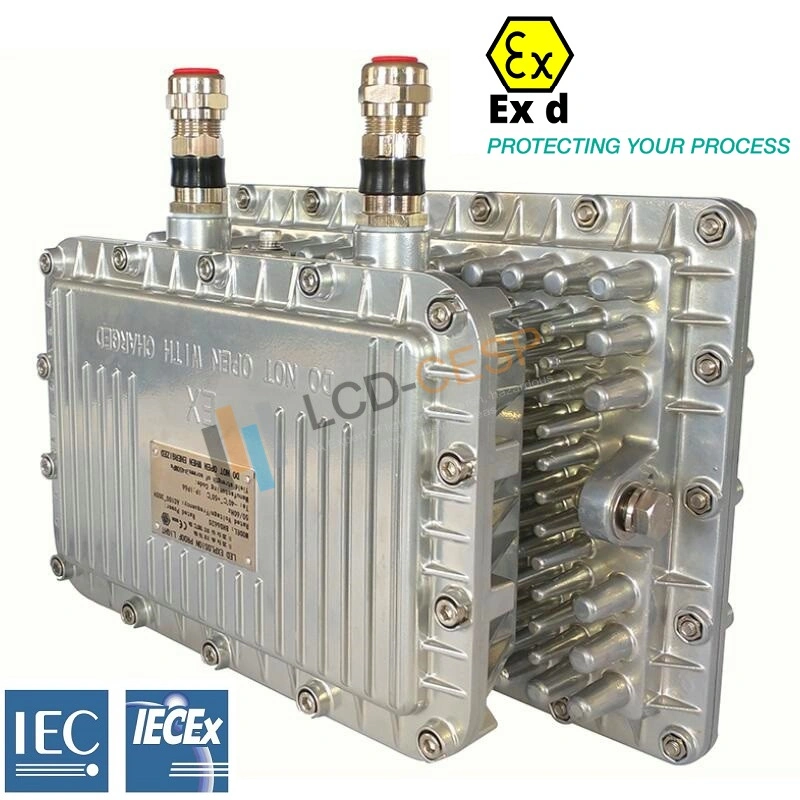 Features + benefits
The LCD-BHD6620-xxxx range is designed specifically for harsh & hazardous environments which require high performance,high reliability, White-Light, safety and durable illumination. Using LCD-CESP's professional LED technology, LCD-BHD6620-xxxx is ATEX and IEC Ex approved for all Zone 1 applications and rated for T5 and T6 environments.LCD-BHD6620-xxxx is ideal for applications where space is restricted with its compact, low profile design, which also allows easy access to the back of the unit with rear cable entries so cabling can be hidden and protected from damage. Housed in marine grade aluminium, LCD-BHD6620-xxxx is IP66 and IP67 rated and can survive the most extreme environments.LCD-BHD6620-xxxx is available in a range of different beam patterns, such as 30º 60º 90º 120º, with revolutionary
interchangeable PC lens inserts which can be easily altered on site delivering the ultimate flexibility to specifiers,distributors and end users. Delivering high performance illumination of up to 24,050 lumens,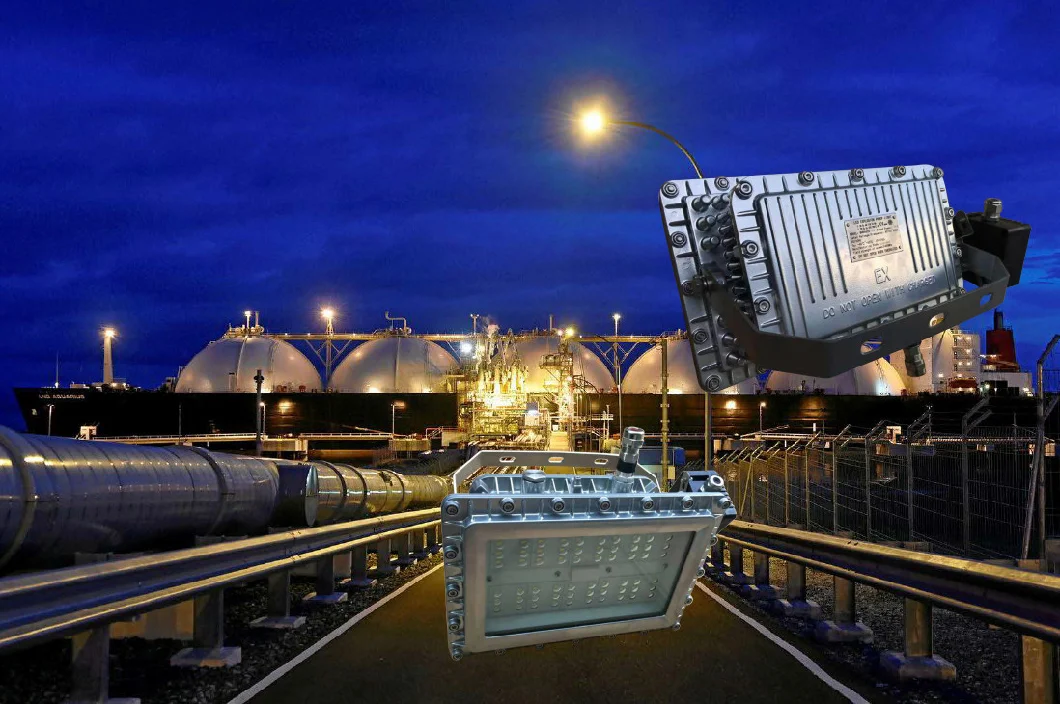 CERTIFICATIONS
LCD-BHD6620-xxxx series is a hazardous location LED lighting fixture Class I Division 2,
Groups A,B,C and D; Group II, Zone 1 & Zone 2; Zone 21 & 22.
HOUSING BODY
Aluminum alloy ADC12
LENS
4mm thick tempered glass & PC reflector 30º 60º 90º 120º
+95% light transmission.Shock and vibrations resistant.
PERFORMANCE
12,000 to 24,050+ lumens
Up to 160 lm/w.
From 80W up to 160W.
L70 (hrs) rated > 65,000.
IP66 & IP67 RATED
Dust tight and protected against the effects of immersion in water to depth between 15 cm and 1 meter.
1-10V, DALI dimming standard.
Ideal for heavy industry, mining, refineries, chemical industry, coastal
marine facilities and corrosive applications.
MOUNTING
Surface/wall mount standard (adjustable mount bracket included).Pendant kit optional.
OPERATING TEMPERATURE
From -40°F up to 122°F (-40°C to 50°C).
DIMMING
1-10V dimming standard , DALI, Triac
Technical Specifications
Certification
ATEX Rating: ATEX and IEC Ex rated for Gas and Dust
Hazardous Area rating: Zone 1 - Gas and Dust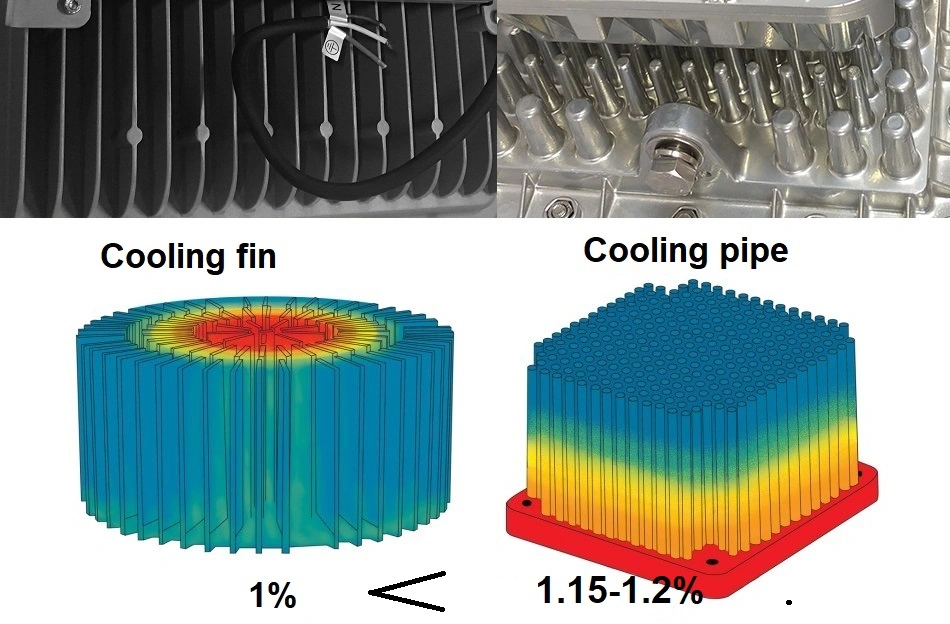 Certificates:
UL, including C1D2
Gas: II 2 GD Ex e mb op is IIC T* Gb
Ta= Up to -30°C to +50°C (-20°C to +46°C for emergency variants)
Dust:II 2D Ex tb op is IIIC T* Db
Ta= Up to -30°C to +50°C (-20°C to +46°C for emergency variants)
IP66 & IP67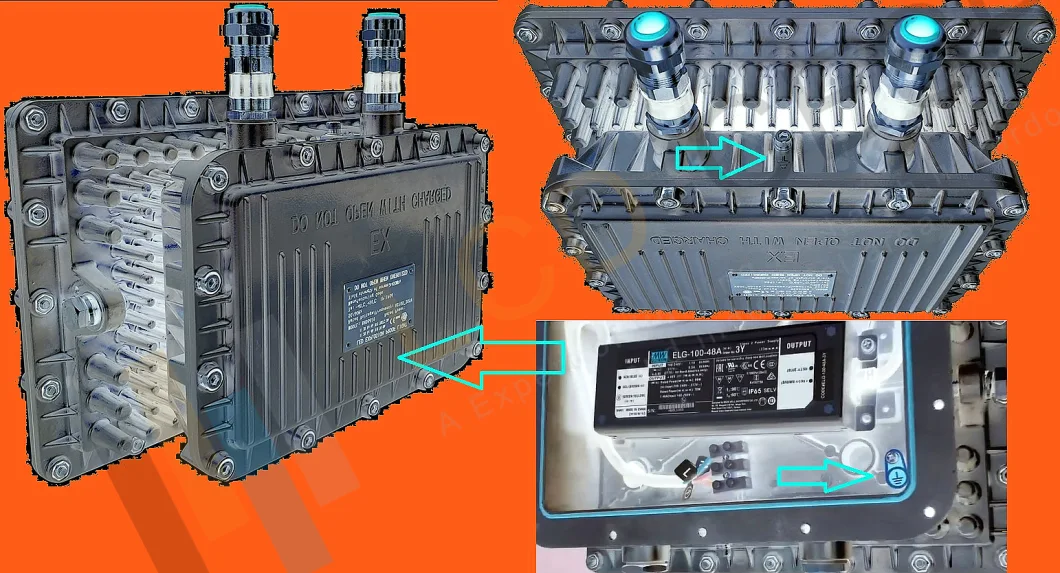 Electrical
Input:
100-277VAC, 50/60Hz only
Low voltage: 18-48V AC and 18-32V DC
Extra low voltage: 12V AC/DC
Power:
80W to 165W standard
Termination
Incoming terminal block suitable for
looping 4 core 4mm² cable
Power Factor:
>0.95
Cable Entries:
4xM20 as standard (other entries
available upon request), dispatched
complete with three ATEX/IEC Ex
approved blanking plug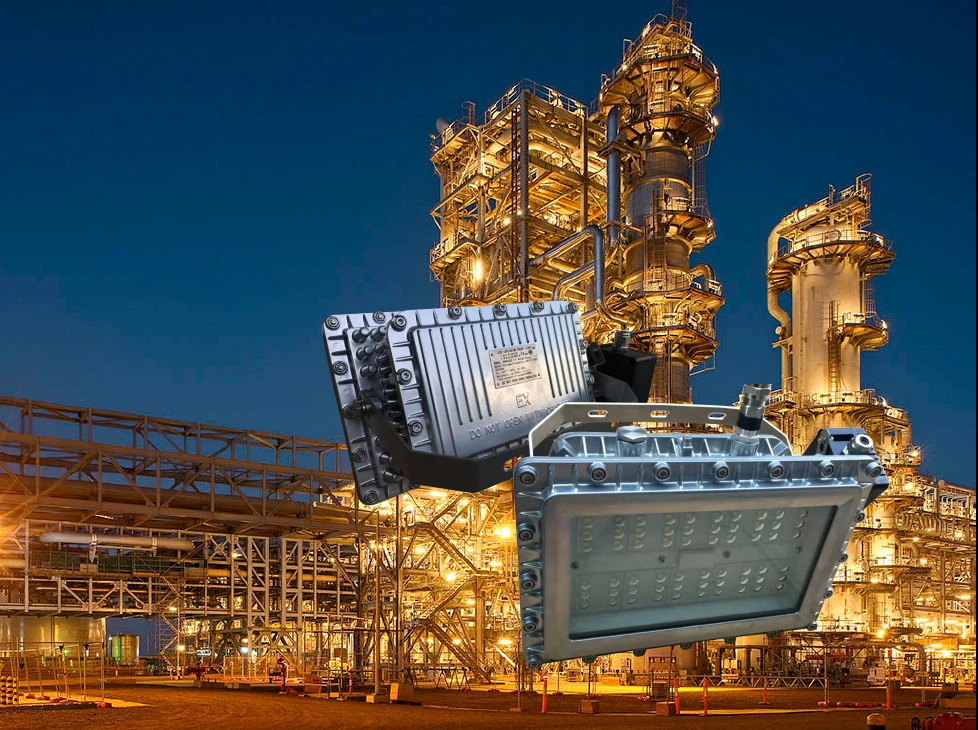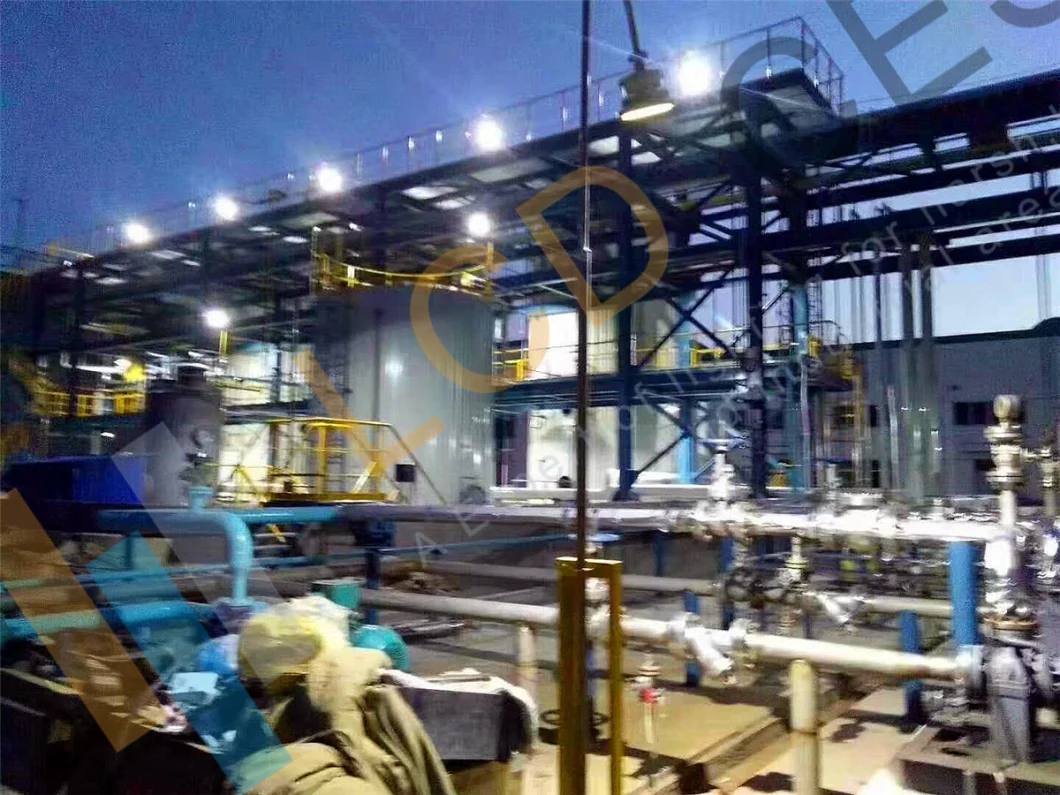 Optical / Photometric Specs
Beam Patterns-symmetric : 25°x 25° or 60°x 60° or 90°x 90° or 120°x 120°
(10 x 10 option can be upgraded to LCD-CESP Technology)
Lumen output on mains: 2,600 lm - 24,050 lm
LED type: Bridgelux or LUMILEDs SMD3030 LEDs chip
Number of LEDs: 36 / 108 / 192
CRI 75+
Colour Temperature: 3,000K 4,000K 6,000K
25º
60º
90º
120º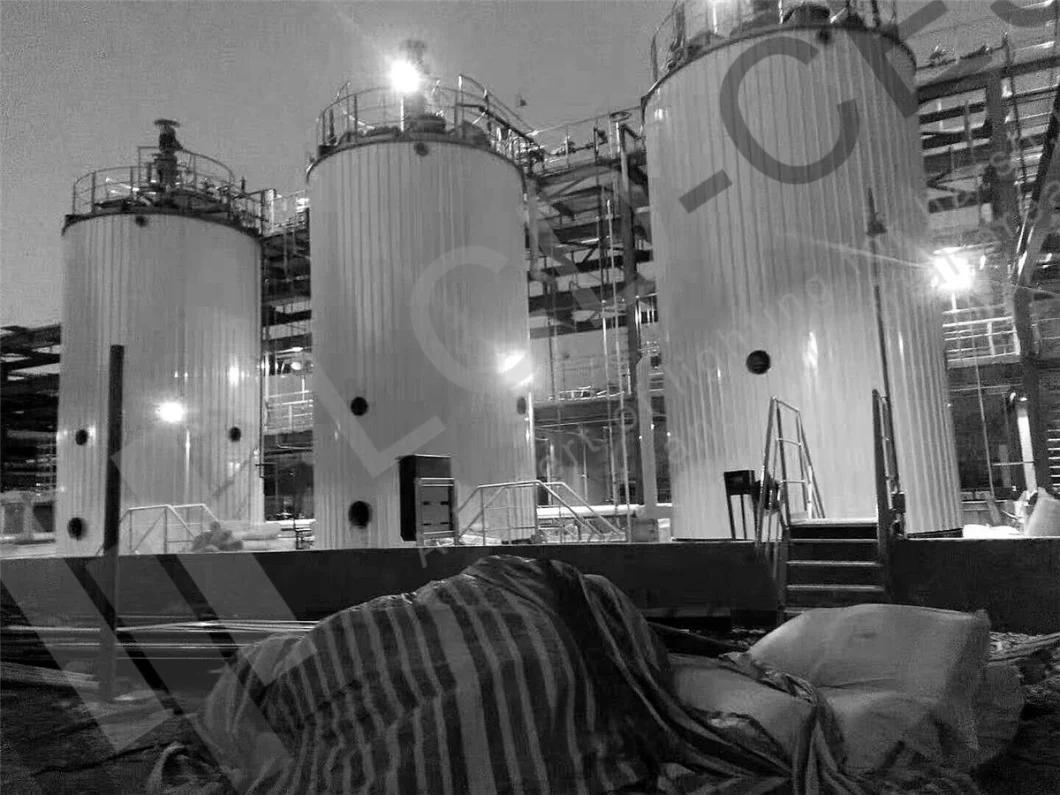 Mechanical/Environmental
Burning position: Universal
IP rating: IP67 & IP68
Temperature range: -30°C to +50°C (-20°C to +46°C for emergency variants)
Weight: Please contact LCD-CESP for copy
Enclosure: Marine grade aluminium epoxy powder coated, toughened glass, all external
fasteners and brackets are marine grade stainless steel
Unit Colour: grey , yellow, orange
Installation instructions: Please contact LCD-CESP for copy
Dimensions: Please contact LCD-CESP for copy
Mounting: Comes complete with stainless steel brackets(as shown on below )
Other options available
LCD-CES-EX-GB-01 Series
LED Explosion proof High Bay & flood Light for hazardous locationFeature:
• Available from 100W (>10,000lm)- 200W (>22,000lm )
• Offered with 5 mounting options: Ceiling mount, Drop mount, Wall mount, U-Bracket mount, Pole mount
• 1-10V Dimming is available(dimming and non-dimming optional)
• Motion sensor, photocell and Controller options are available
• 50,000+ hours LED lifespan
• High Quality LM80 Certify Chip
• Operation temp: -40°C to +50°C
• 70% - 80% saving compare to HPS/MH
• Material: Die Cast Aluminum
• Lens: Super Clear Tempered Glass
• Diver: high reliability and long life power supply
• Industry-leading efficacy: up to 110-140 LPW
• Standard: IECEX/ATEX:IEC60079-0/l/28/31
ATEX & IECEx: Zone 1 & 21, Zone 2 & 22; IP66
IEC/EN 60079-0,1,28,31;
Ex Mark: II 2G Ex db op is IIC T4...T5…T6 Gb;
II 2D Ex tb op is IIIC T103°C ... T98°C ... T93°C Db;SpecificationsATEX & I ECEx:
Operating temperature: -40°(to +55°( (-40° F to 131° F)
. LEDs:
Long-life, high-efficiency, micro-power, surface mount LEDs.
Drivers(s):
Class 2, 50/60Hz. 100 - 277V, 4kV standard, 6kV optional surge protection.
Lifespan:
50,000+hour LED lifespan based on IES LM-80 results & TM-21 calculations at 25°C.
IP Rating:
Ingress Protection rating of NEMA 4/4X (IP66) for dust and water.
Housing:
Die-cast aluminum housing.
Mounting:
U-Bracket, slipfitter or wall mount options available.
Lens:
High transmittance tempered glass.
Effective Projected Area:
EPA = 0.61.
Vibration Rating:
3G vibration tested per ANSI C136.31
Dimming Driver:
Driver includes dimming control wiring for 1-10V dimming systems. Requires separate 1-10V DC dimming circuit. Dims as low as 10%.(Optional
dimming and non-dimming).
CCT:
Available in 2700K ~ 6500K color temperature.
CRI:
Minimum CRI of ≥70.
Beam angle:
Standard distribution is NEMA high/low bay
lights (Type6).
Color Stability:
LED color temperature is warrantied to shift no more than 200K in CCT over a 5-years period.
Color Uniformity:
LCD-CES's range of CCT (Correlated Color Temperature) follows the guidelines of the American National Standard for Specifications for the Chromaticity of Solid State Lighting (SSL) Products, ANSI C78.377-2017.
Finish:
Formulated for high durability and long-lasting color.
Green Technology:
Mercury and UV free. RoHS-compliant components.
IESNA LM-79 Testing:
LCD LED luminaires have been tested by an independent laboratory in accordance with IESNALM-79.
Applications:
• Oil and gas refineries, drilling rigs, petrochemical facilities, food
and beverage facilities, platforms, loading docks, tunnels, outdoor
wall and stanchion mounted general area lighting, and where
flammable vapors, gases, ignitable dusts, fibers or flyings are
present
• Locations requiring continuous and consistent light levels in
extreme ambient temperatures
• Where extremely corrosive, wet, dusty, hot and/or cold conditions
exist
• Type 4X, marine, wet locations and hose-down environments
• Confined space or low ceiling areas, such as tunnels, utility
rooms, over doorways, entries, landings, etc.
• Areas requiring frequent on/off of lights
• Areas where maintenance is difficult or challenging
• Areas requiring shatter-protected products, such as food
processing facilities
• Outdoor wall or ceiling mounted area illumination
• Low mounting heights
• Classified and hazardous locations
***INDUSTRIEL PROJECTEUR
PROJECTEUR IP65
FOURNI AVEC UN CONNECTEUR DE LIAISON IP67
Extérieurs ou intérieurs. Éclairage de forte puissance
EXTERNAL PROJECTOR
PROJECTEUR INDUSTRIEL
PROJECTEUR HAUTE PUISSANCE 100W - 150W & 200W
Étanche LED ultra performant à choix de puissance intégré.
ILLUMINAZIONE INDUSTRIALE
FARETTI
Proiettore rettangolare
Proyector rectangular / Proyector cuadrado
Proiettore Quadro
Proiettore a LED
Proyector a LED
LED PER ILLUMINAZIONE COMMERCIALE E INDUSTRIALE
un proiettore a led dimmerabile 1-10V dotato di un driver 1-10V
lampade a led, faretti led da interno, plafoniere led, luci led da incasso, spot a led
L'illuminazione industriale led
lampade industriali
lampade led industriali
lampadario industrial
l'illuminazione led industrial
l'illuminazione industriale a led
l'illuminazione industriale
L'illuminazione industriale led
dell'illuminazione per ufficio
lampada ufficio
l'illuminazione led industrial
plafoniere industriali led
plafoniera led industrial
L'illuminazione led industrial
lampade industriali led - lampade a led per capannoni industriali, fari a led per capannoni industriali, luci led per ufficio
luci industriali
l'illuminazione capannoni
fari industriali a led
Iluminación Industrial Exterior
Iluminación Industrial Exterior
Iluminación Exterior
PROYECTOR LED
Iluminación Led Industrial
Eclairage extérieur
Projecteurs de dernière
projecteurs
Eclairage technique
Eclairage commercial
Projecteurs linéaires professionnels
Projecteurs professionnels