VJFB Series Explosion Isolation Industrial Dust Collector
Product Description
VJFB series industrial dust collector has the characteristics of explosion-proof, large air volume, pulse jet cleaning,

stable and reliable structure.
Applications
Specialized for collecting wide range of inflammable and explosive dust. It is suitable for powder metallurgy, aluminum powder grinding, grain processing, food production, high polymer plastics industry, synthetic dyes and coatings, pesticide and pharmaceutical manufacturing, plant fiber textile technology and so on.
Features
1.

Conductive material coated on the filter cartridge.


2.

Safety explosion venting membrane.




3.

Explosion proof motor and electrical control cabinet

guarantees the safe running of the machine.
4. Pulse jet cleaning method for the filter makes machine to work continuously. User can set the pulse frequency depending upon the requirements.
5.

Vertical installation would protect the filter from dust accumulation,

which would ultimately increase the filter life, reduce gasket leaks, and result in better pulse cleaning.
6.
Real-time monitoring of machine pressure changes can quickly detect whether the filter needs to be cleaned.
Structure Diagram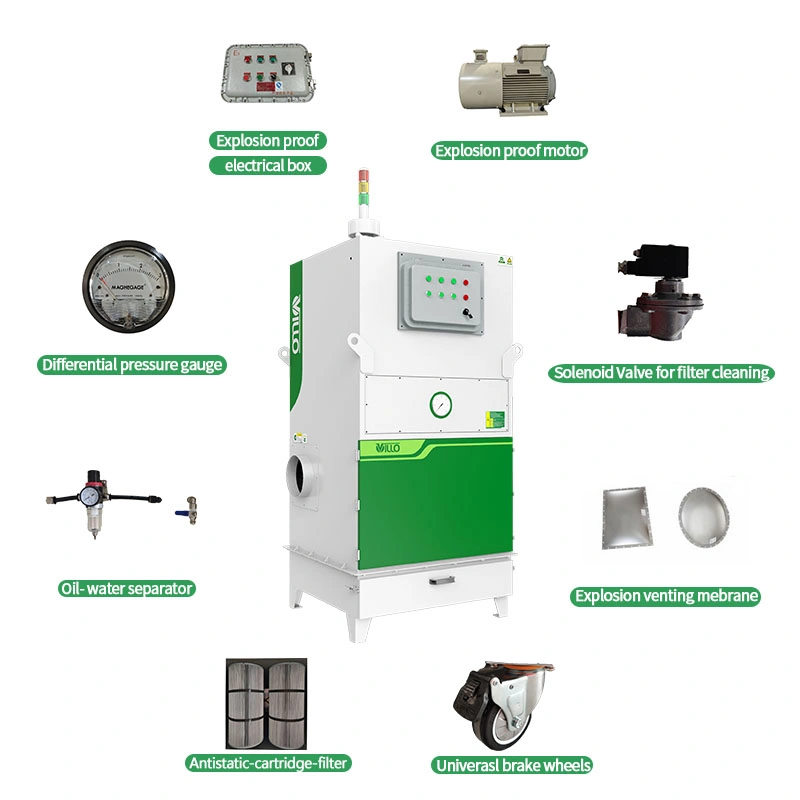 Technical Parameters

Model

VJFB-1.5

VJFB-2.2

VJFB-3.0

VJFB-4.0

VJFB-5.5

VJFB-7.5

VJFB-11

VJFB-15

Voltage (V/Hz)

380 / 50

Power(kW) / (HP)

1.5 / 2.0

2.2 / 3.0

3.0/4.0

4.0 / 5.5

5.5 / 7.5

7.5 / 10

11 / 15

15 / 20

Starting current

(

A

)

25

40

50

56

65

95

120

150

Rated current

(

A

)

3.4

4.8

6.4

8.2

11

14.5

21.5

29.5

Max air flow
(m³/h) / (CFM)

1500 / 882

2200 / 1294

3000 / 1765

4000 / 2353

5500 / 3235

7500 / 4412

9000 / 5294

12000 / 7059

Max air pressure
(Pa) /(mmH2O)

1800 / 184

2500 / 255

2500 / 255

2500 / 255

2500 / 255

2600 / 265

2700 / 275

2800 / 286

Filter area
(m²) / (sq.ft)

11 / 118.5

22 / 137

22 / 137

44 / 474

44 / 474

66 / 710

99 / 1066

99 / 1066

Filter efficiency

99%

Dust container
capacity (L) / (gal)

30 / 7.9

50 / 13.2

60 /15.9(2pcs)

80 / 21.2(2pcs)

100 / 26.4
(2pcs)

100 / 26.4(2pcs)

Noise dB (A)

71±2

73±2

74±2

76±2

78±2

79±2

80±2

81±2

Anti-explosive level

ExdIIBT4

Filter cleaning method

Pulse jet

Dia. air inlet
(mm) / (in)

Ø150 /6

Ø200 / 8

Ø250 / 10

Ø300 / 12

Ø350 / 14

Ø400 / 16

Dimension [L*W*H] (mm) / (in)

790*605*1730/
31.1*23.8*68.1
1000*700*1900/
39.4*29.6*74.8
1060*910*2095/
41.8*35.9*82.5

1180*1010*2190 / 46.5*39.8*86.2

1350*900*1985/
53.1*35.4*78.1
1350*1250*2175/
53.1*49.2*85.6
1350*1250*2175/
53.1*49.2*85.6

Weight (kg) / (lb)

190 / 419

270 / 596

300 / 662

360 / 794

380 / 838

630 / 1389

840 / 1852

870 / 1918

It is normal that the current value may fluctuate in a small range
Voltage and frequency will affect the current value
Application Case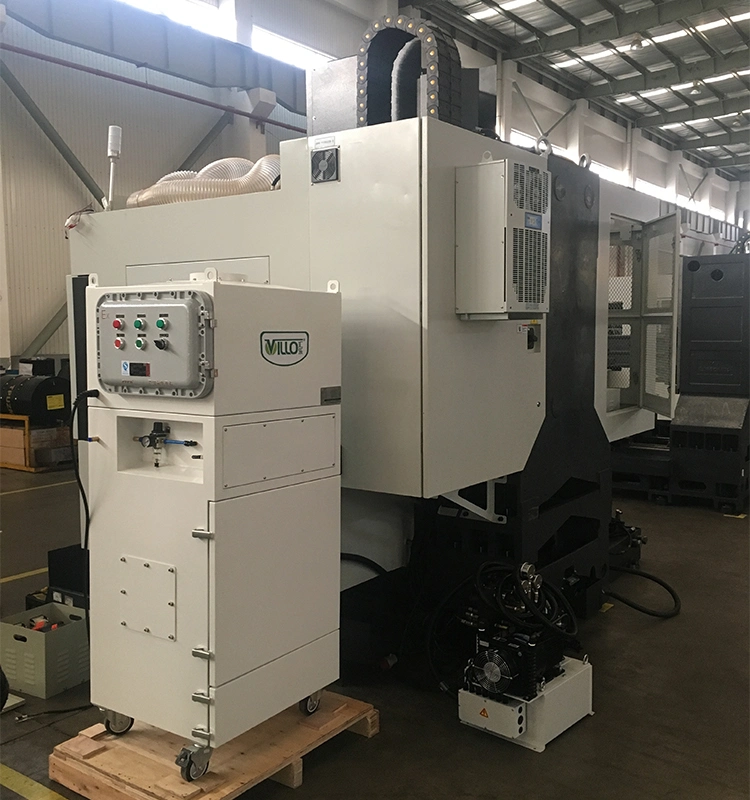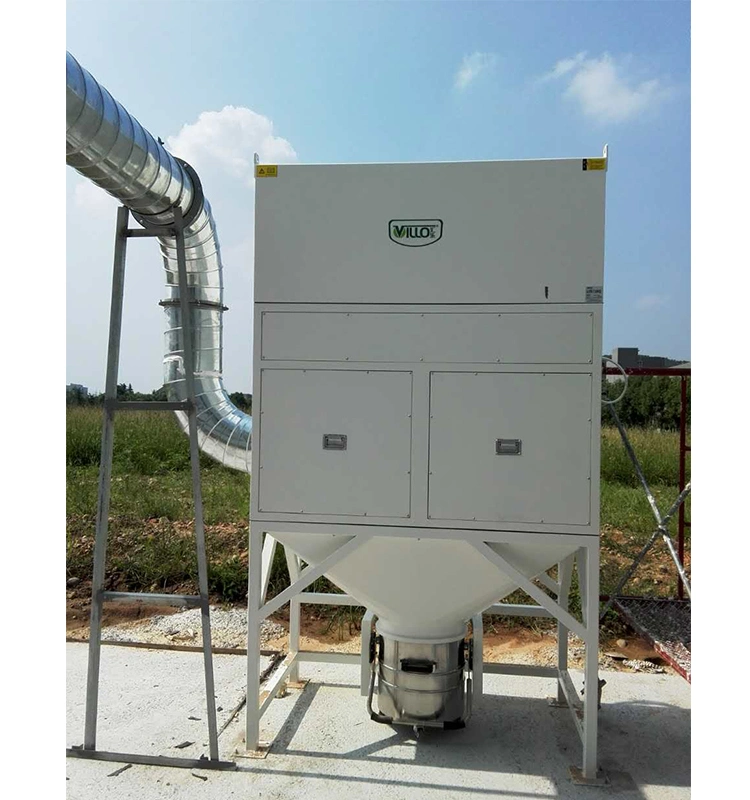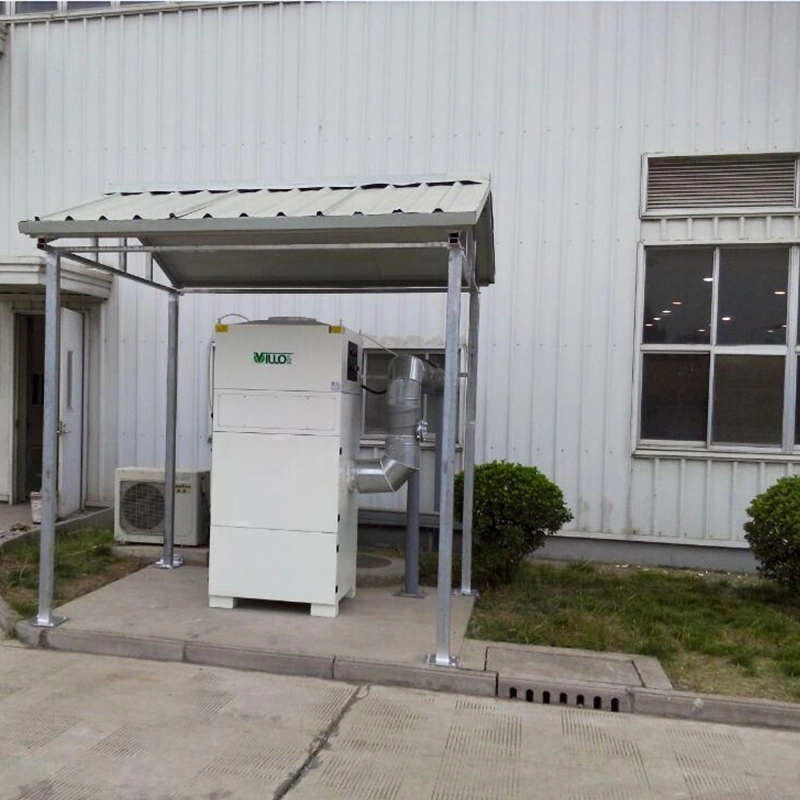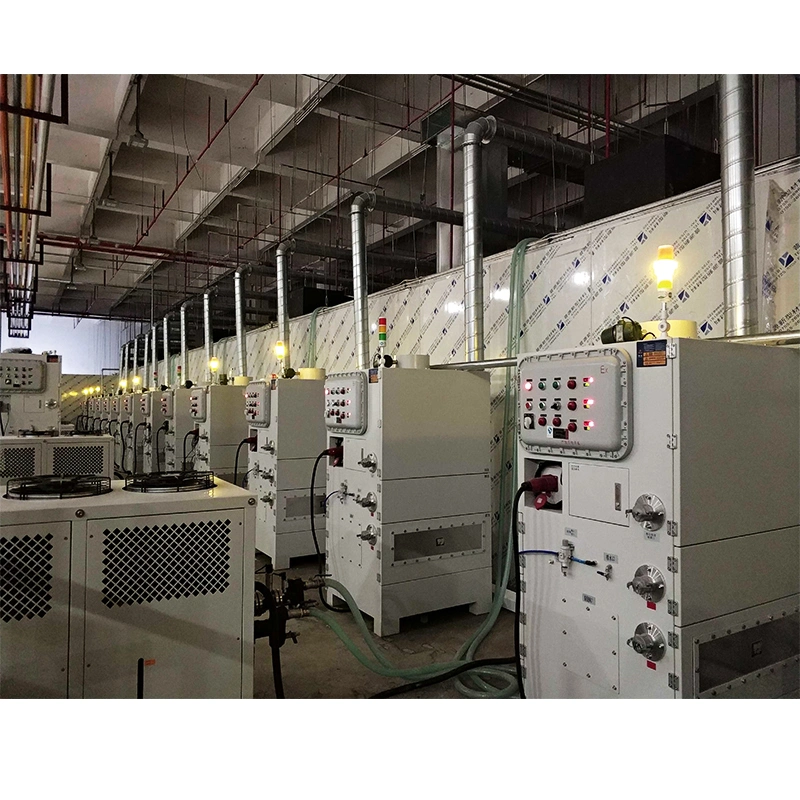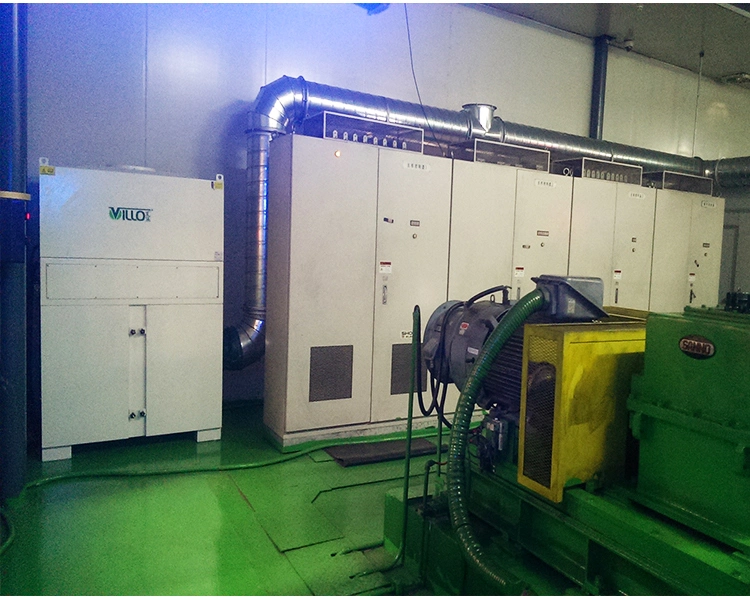 Certificates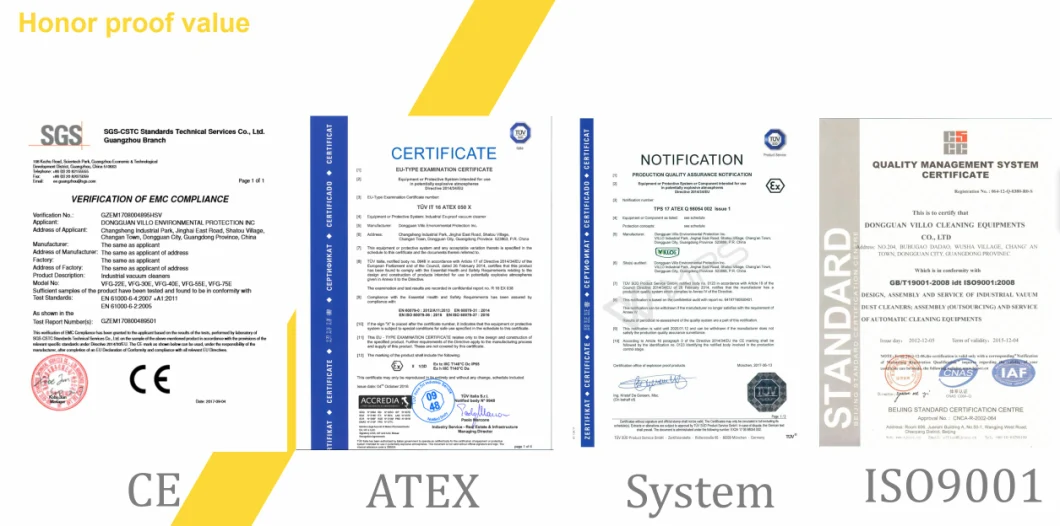 Our Company